Supply Chain Manager
Mahgoub sons Argriculture (APCO)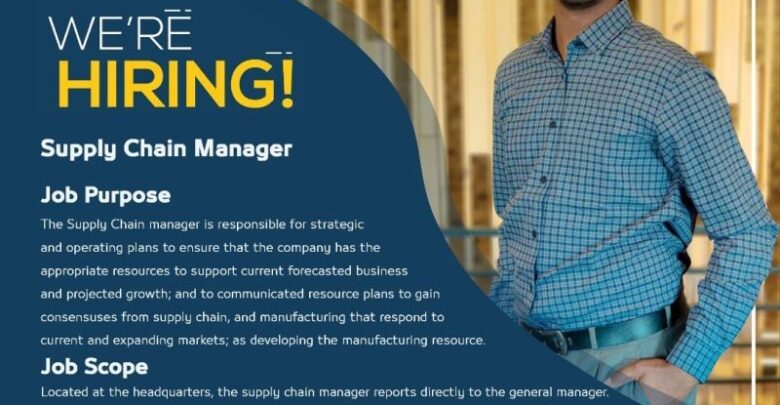 Mahgoub sons Argriculture (APCO) is looking for Supply Chain Manager to join their team.
About As:
Mahgoub Sons Group was founded in 1969 by the late Merghani Mahgoub. It is one of the Prime Leaders in the agricultural sector and food industry in Sudan today. The group was first focused on the agriculture sector but has since expanded into various sectors and industries from food packaging, manufacturing, and transport to media production and television. Owning 8 business units in five different industries, Mahgoub Sons Group has managed to position itself as a leader in Sudan today.
Who To Apply:
Send you CV to email:
Please write the job title in the email subject.
Position will be closed on 30 November.
Don't hesitate, we're waiting for you!