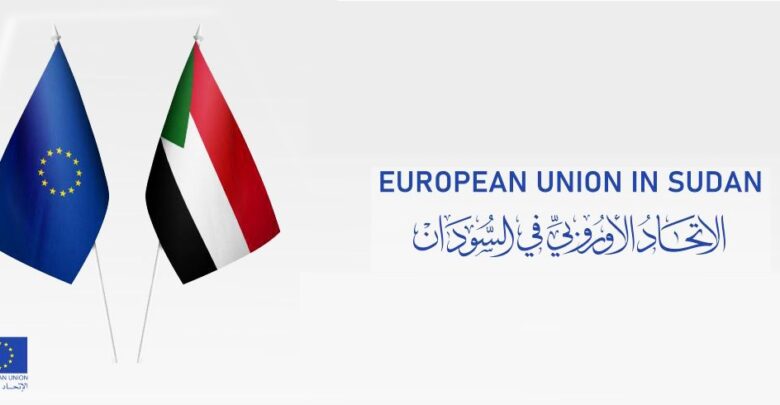 Job Vacancy ADMIN Group II- Logistics Officer
The Delegation of the European Union in Khartoum, Sudan announces vacancy for a Logistics Officer (Local Agent – group II in the Administration Section.
Job description
Under the supervision and guidance of the Head of Section, the Logistics Officer will be expected to perform advanced logistics duties:
Overall purpose
To undertake technical, administrative and/or financial monitoring of contracts.
Administrative and Logistics Support of the Delegation's logistics and resources
Manage the physical assets of the Delegation (offices, residence, accommodation, vehicles, furniture, office and housing, IT equipment, etc.).
Administer the Delegation's security infrastructure.
Manage procurement procedures and prepare reports.
Logistics Sub Coordination of contracts management
Ensure the establishment, management and monitoring of real estate contracts management
Define contractors' obligations.
Coordinate the implementation of activities under the contracts.
Supervise and coordinate the control and checking of services and the technical quality of work completed or goods delivered by contractors,
Identify service needs and adapt offers accordingly.
Logistics Support management of contracts
Assist with the implementation, management and monitoring of contracts
Draw up, place and edit order forms. Sign off on work and goods ordered.
Control and check services rendered  and technical quality of the work carried out and / or goods supplied by contractors.
Monitor, control and check various documents issued by contractors before, during or after work is carried out and goods are delivered; check invoices and certify that they comply with orders.
Manage data on completed orders and compile statistics.
Protocol
Assist the Administrative section with Protocol – visa, driving licenses, car plate number, travel permits, removals…
Relations with the Ministry of Foreign Affairs
Job profile
Formal education: University level education – Third stage: desirable
Note that equivalent experience (as detailed below) can replace a formal education requirement qualified as essential
Experience: 5 years: an advantage
Note that the reference made to the experience needed for this specific job is made without prejudice to the minimum experience required eligibility in open competitions for similar jobs.
Languages
English
Understanding: Very good
Speaking: Very good
Reading: Very good
Writing: Very good
Arabic
Understanding: Very good
Speaking: Very good
Reading: Very good
Writing: Very good
Note that language competence should refer to the languages specifically required for this job.
 Conditions offered
A contract of employment will be concluded for 2 to 3 months period, subject to successful completion of a two weeks probation period. Employment is expected to start as soon as possible. A competitive salary (non-negotiable) will be offered to the successful candidate and transportation allowance.
How to apply
Applications in English should include detailed CV (EU CV format) with three professional references, without copies of degrees and employment certificates at this stage and a cover letter describing your motivation, to be sent by  e-mail to [email protected] with the title of e-mail "Application for the post of Logistics Officer to Admin."
The Deadline for receiving applications is Sunday 26th February 2023 EOB. Only short listed candidates will be contacted.
The European Union is an equal opportunities employer and a smoke-free work environment. We welcome applications from suitably qualified individuals, regardless of race, religion, gender, sexual orientation or disability. All applications will be treated on merit and in strict confidence. Any attempt to influence the process of selection will result in immediate disqualification of the recommended applicant.