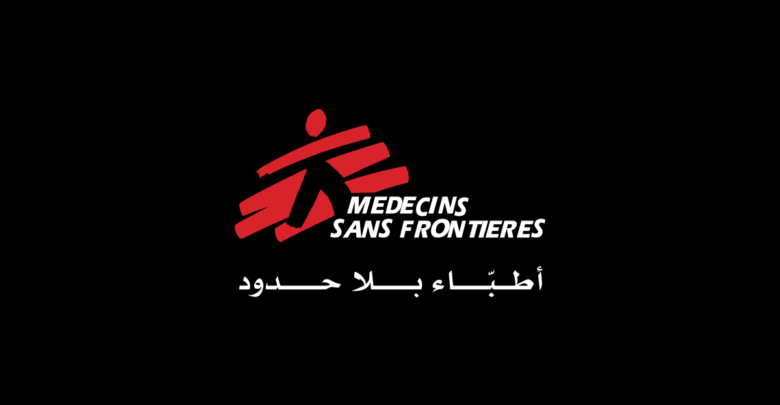 Vacancy Announcement
Health Promoter Supervisor
MSF-Spain – Khartoum
Position in the Organization
Reports to (Hierarchical): Project medical Referent.
Reports to (Functional): Medical Activity Manager / Project medical Referent.
Job Family: Medical
Location: Khartoum with field visits
Salary : $845 USD
About MSF Spain
Medecins sans Frontieres is a private international association. It provides assistance to populations in distress, to victims of natural or man-made disasters and to victims of armed conflicts. They do so irrespective of race, religion, creed or political convictions. The association is made up mainly of doctors and health sector workers and is also open to all other professions, which might help in achieving its aims.
Main Purpose
Implement and supervise health education and community engagement activities to increase awareness of the targeted population to promote prevention and treatment of diseases in the project areal
Accountabilities
With the support of project medical referent, participation in the definition and update of the HP/IEC strategy.
Identify indicators to monitor HP activities, results, achievements and use the concrete tools to measure and follow up those activities.
Supervise, in close coordination with the HR department, the associated processes (recruitment, training/induction, evaluation, potential detection, development, and communication) of the staff under his/her responsibility to ensure both the sizing and the amount of knowledge required.
Organize, train, and supervise the team of Health Promotion-related staff in terms of:
– Planning and organizing their work (areas, days, absences, visits, holidays, etc);
– Support, evaluation, and coaching of personnel;
– Visiting regularly communities that are under his/her responsibility;
– Support in elaboration/improvement of materials and identification of strategies for delivering the focused information to the community.
– Reporting (collecting reports of each health worker and reporting his/her activities)
– organize and carry out assessments and research on the impact of HP activities.
Providing technical support to local NGO partners in implementing HP strategies in the catchment area. (training, supervision, designing HP messages data collection and reporting),
Collect and report to the medical team any information linked to the health situation of the population and patients;
Organize health awareness sessions for the MSF's staff (medical and nonmedical)
To identify key actors (local authorities, local NGOs, traditional healers, formal or informal authorities) to sup-port the dissemination of health information of the target population and be the point of reference for the relation and networking with these subjects.
Identify constraints, difficulties, or strength points of the HP strategy inside and outside the medical structures, and report it to the HP, to reinforce the link between the communities and the project.
Identify, design, and search for IEC material and illustrative tools useful for the activities to improve the quality and intelligibility of the messages.
Provide health-related information according to protocols, community members, and identified risk groups.
Plan information campaigns, including targets, objectives, methods, and goals to increase awareness among the targeted population.
Ensure cleanliness of information, education and communication areas.
MSF Section/Context Specific Accountabilities
Observe the MSF charter.
Perform all activities in line with the MSF protocols and procedures.
Respect the schedule and be at work on time (flexible at any time).
Manage the sessions with care and respect.
Respect the patient's privacy and strictly respect community culture, norms.
Maintain good relationships with other team members.
Advocacy/training event with key people in the community: leaders, the imams, the school teachers during SERT intervention
To act as a link between the community and MSF, which includes the promotion of MSF principles among the local population.
To assess the health knowledge, attitude, and practice of the target population
To develop, assess and adapt IECHP materials to improve health knowledge and information among the general public
To build the capacity of the community, households, and individuals in responding to their health risks and problems.
To build the capacity of staff involved in IECHP in the project
With PMR support and in close collaboration with MWS, raising awareness of sexual violence in the com-munity & health services and establishing links to promote utilization of care for victims of sexual violence during SERT interventions:
– Collect information on the understanding/perception of sexual violence in the target pop.
– Set up the strategies for the HP activities according to the objectives of the project
– Develop awareness activities on sexual violence & service promotion in the community
– Establish and maintain good contacts with key actors in the community (e.g. Religious leaders, traditional healers, etc), organizations (e.g. NGOs), institutions (e.g. Schools), …
– Participate in monitoring and evaluation of activities in care for SVV
– Participate in medical meetings
Requirements
Education • Essential diploma in public health or social science.
Experience • Essential working experience Supervisor 2-years minimum in health promotion activities with MSF or another NGO.
Languages • Local language essential, mission language highly desirable
Knowledge: • Computer skills in Microsoft office suite
Competences
• Teamwork and cooperation L2
• Stress management L2
• People management and development L2
• Planning and organizing L2
How to Apply
• Interested candidates are requested to send their CV & copy of educational and experience certificates to HAC Labour office, Khartoum
• Qualified women encourage to apply
Closing date: 10/02/2022