MTN Jobs
Bank Reconciliation Specialist + Training Specialist + FinTech Human Resources Manager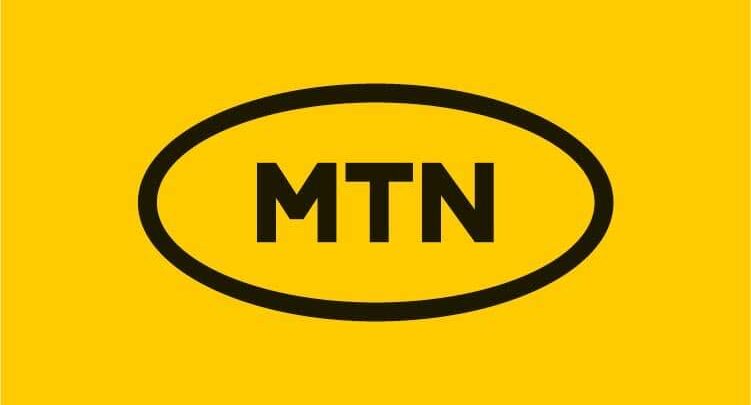 we are from different backgrounds and experiences within the company, which strengthen us to provide you with the finest quality services.
With our united team and competent staff, the MTN Sudan family is our best asset to reaching the heart of our customer's world. Join our family.
1.Bank Reconciliation Specialist 
Job Category: Finance

Division: Finance

Location: Al- Khartoum

Closing Date: Tuesday, December 6, 2022
Job Summary: 
To Manage reconciliations for all MTN Bank transactions, provide the prefect data for AR, AP and other sections for the bank transaction execution and movement of Bank Balance .
Coordinate all payments and provide financial reporting support to both internal and external stakeholders.
This position has a direct impact on MTN perceived image in the minds of the Agents/Merchants and other external stakeholders.
Description: 
Reconciling all banks balances with General Ledger daily, weekly & monthly.
Identify and resolve outstanding bank reconciliation items
Ensure monthly bank reconciliations soft and hard copy executed in excellent manner
Provide feedback to the financial operations departments on how to resolve payable and receivables issues.
Perform the reconciliation and verification of accounts
Create and update banks contact list, addresses, contact persons and relevant information
Interact with banks to complete all entries descriptions on daily basis.
Ensure balances confirmation annually are fully matched
Review closing accounts and Provide documentation for the purpose of supporting all financial transactions
Prepare bank reconciliation reports, daily/weekly and monthly.
Managing Treasury interest claims.
Investigating late receipts/late payments.
Negotiate and agree for bank charges
Assisting with Cash reporting and forecasting.
Compute and record totals of transactions.
Deliver treasury reports of payments & deposits matching with T/B monthly.
Prepare and analyses balance sheet of foreign exchange reconciliations.
Support treasury in the maintenance of key data and documentation.
Follows up all transactions continuously and provide updates to the management
Adhere to company policies and procedures in all reconciliation activities
Maintain required files, reports, and data
Perform all other related duties as assigned to meet the needs of the department/company.
Be responsible for maintaining the information security of MTN physical or information assets that they access, use, or manage as per the company policies
Job Requirements: 
University Degree in Business or any related field.
2-4 years relevant working experience.
Required Skills: 
Good interpersonal skills.
Able to maintain high accuracy levels and work quality standards
High Communications Skills.
2.Training Specialist
Job Category: Customer Care

Division: Customer Experience & Operations

Location: Al- Khartoum

Closing Date: Tuesday, November 29, 2022
Job Summary:
Create and update the department training Material for CEX & Ops .
Deliver In-House Training for current CEX & OPs employees, Coordinate with concerned divisions to guarantee seamless release of MTN products and services.
Train New front liners employees and ensure their successful integration into their departments
Description: 
Organize , conduct and develop introduction training  for new CEX & Ops team ;provide agents with all needed trainings and materials to be able to start  their job and assist them to be familiar with all areas such as on-the-job training, use of computers software, interpersonal skills, quality & process and procedures and  product and services and prices knowledge and ensure their successful integration.
Confer with management, supervisors and employees to gain knowledge of work situations requiring training and to better understand changes in policies, procedures, regulations, business initiatives and technologies
Train CEX & Ops agents on the art of communicating with the customers face to face , over the telephone and through other tools such as web \ social media
Test new trainees to measure progress and to evaluate effectiveness of training as well as ensure knowledge of Existing CEX & OPS Staff through monthly tests and refreshment programs.
Evaluate CEX & OPS weakness areas using Quality feedback, surveys and Management feedback and design and conduct coaching sessions which can includes individual trainings  , workshops, demonstrations, meetings and workshops for better approach
Responsible to coordinate with internal and external parties to deliver accurate, on time Materials that enhance understanding of about services ,products and services and  system for CEX & OPS team
Participate in tests and acceptance process with Marketing and IS and other entities for new  P&S
Design and prepare needed tainting material in order to communicate new and Updated info about product and services
Create or modify CEX & OPSs platforms users and follow up with concerning departments.
Collect the requirements for new applications , be involved in systems testing and acceptance ;and design Suitable Training materials to demonstrate and ease use of new applications
Maintaining (physical and logical) filing system for the training manuals and trainee's records.
Conduct trainings , provide manuals and guidance to third parties working with MTN Customers
Report to the Planning & Development manager  any alarming indicators and valuable information.
Responsible to Communicate to CEX & OPS Staff and commercial team on time any  bulk SMS notification for Customers
Responsible to renew and update and review CEX & OPS handbook and WEB information
Evaluate performance and  decide continuity of  New CEX & OPS Staff after completion of training period and before start-up on field Job (through the tests and the behavioural assessment )
Determine and plan with CEX & OPS management and HR needed trainings programs that develop performance and Quality of service and follow up for implementation.
Create and Update training procedures.
Answer CEX & OPS team queries about any information related to the P&S, Offers and procedures
Ensure  Confidentiality of information as requested by MK or Management and communicate them when approved
Be responsible for maintaining the information security of  MTN physical or information assets that they access, use, or manage as per the company .
Perform Ad-Hoc duties as assigned by management.
Job Requirements: 
University Degree in Business or any related field.
2-4 years relevant working experience.
Required Skills: 
Good knowledge of internal systems & applications and procedures
Good presentation & communication skills.
Good work ethics.
Description: 
Leads the development of MTN Sudan FinTech HR strategy in line with the Group FinTech HR Vision
Ensuring that the human resources strategy, policies, programs and systems support the strategic goals of the company
Assist in review of the sub-functional strategy and roadmap, to ensure its alignment with the changing dynamics of the internal and external ecosystem
Lead the coordination of culture change and employee engagement across the company
Ensure open communication channels with staff and implement change management interventions where necessary
Provide definition of roles, responsibilities, individual goals and Job profiles.
Set KPIs and provide regular performance feedback through a well-defined and implemented performance review program
Implementation of employee management agenda in line with the companywide HR and administration strategy.
Drive and support recruitment and selection activities ensuring compliance with recruitment policies
Enabling and reporting on the changing and future needs of the Company and support area to deliver commercially focused HR solutions that add-value.
Coordinate HR practices & objectives that will provide an employee-oriented and high performing superior workforce across the Company.
Provide pro-active HR services covering all aspects of the employee lifecycle & implement the various HR services across the employee cycle within the company, resourcing, new employee onboarding, separation and off boarding, talent management, performance management, leadership, learning & development, management of informal grievance and providing line support for disciplinary processes.
Manage payroll, reward & recognition as well as other staff benefits of the MTN Sudan FinTech.
Put in place initiatives to proactively gain employee feedback to enable the HR and Administration function improve employee experience.
Promote a 'Fintech centric' and 'partnership approach' to develop strong relationships with other working groups and ensure adherence to Group governance
Equip functional business units with appropriate people management tools and knowledge to effectively manage their teams at the line level e.g., recruitment, people planning, performance management, talent management, career management etc.
Implementation as well as day today management of the New Employee Value Proposition initiatives within the MTN Sudan FinTech company to support the employee engagement agenda
Change management and consequent support while building change capacity and capability within the functional Business units.
Proactively respond to and manage employee grievances, counsel employees and handle employee complaints & disciplinary issues as required following a formal resolution process.
Manage and drive compliance to the new Talent & Performance management framework across MTN Sudan FinTech.
Manage employee data and headcount for all business Units.
Manage the MTN Sudan FinTech Company business partnerships and ensure proactive collaboration is achieved between the Company's human resources and administration function including MTN Sudan and all the stakeholders to this function (HR Resourcing and Recruitment Agencies; MTN HR department, suppliers of meals and medical insurance services & other support services etc),
Prepare Monthly reports and other relevant reports required via line manager and submit these to Management for action
Be responsible for maintaining the information security of  MTN physical or information assets that they access, use, or manage as per the company policies
Perform ad-hoc duties as assigned by the manager
Job Requirements: 
Bachelor's Degree in HR/ Psychology/ Social Science or a related field.
At least 3 years of Generalist HR experience/ HR Business Partner experience preferably in a Telecoms or Fintech environment.  Experience working in roles or projects where interaction with Senior leadership is required.
Experience of effective influencing and coaching at a relatively senior level.
Experience of managing organizational change.
Appreciation of Business Unit/Function.
Experience of executing HR strategy in line with business needs.
Required Skills: 
Strategic Skills – Global thinker, Analytical thinking and Problem-solving abilities.
Ability to manage own time and workload and juggle conflicting priorities .
Demonstrate evidence of influencing and coaching skills.
 Special Notice:
MTN Sudan provides equal opportunity, fair and equitable treatment in employment to all people without regard to, race, gender, social origin, color, age, disability, religion, conscience, belief, political opinion, culture, language, marital status, and family responsibility.