Legal Director JTI Sudan
Legal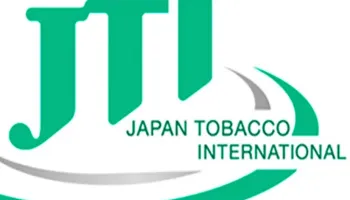 About the job:
Title:  

Legal Director JTI Sudan

Job ID:  

84508

Country:  

Sudan

City:  

Khartoum

Professional area:  

Legal

Contract type:  

Permanent

Professional level:  

Experienced

Location:

Khartoum, 03, SD, 0000
About Us:
We're JTI, Japan Tobacco International and we believe in freedom. We think that the possibilities are limitless when you're free to choose. In fact, we've spent the last 20 years innovating, creating new and better products for our consumers to choose from. It's how we've grown to be present in 130 countries.
But our business isn't just business. Our business is our people. Their talent. Their potential. We believe when they're free to be themselves, grow, travel and develop, amazing things can happen for our business.
That's why our employees, from around the world, choose to be a part of JTI. It is why 87% of employees feel happy working at JTI. And why we've been awarded Global Top Employer status, eight years running.
So when you're ready to choose a career you'll love, in a company you'll love, feel free to #JoinTheIdea.
Learn more: jti.com
What this position is about – Purpose:
As Legal Director you will provide legal support on all matters arising in the market and factory in Sudan, as well as in South Sudan, in coordination with the Regional Legal Counsel and the HQ legal team.
The objectives of this position include:
 addressing potential legal and regulatory issues related inter alia to products, commercial contracts, taxation, IT, and labour law
 dispute resolution
ensuring local teams' training on relevant legal matters, including on compliance with company policies and regulations
helping the operational teams develop their commercial plans.
What will you do – Responsibilities:
Provide legal support and advisory services to the management team and stay abreast with government legislation and developments in the tobacco industry locally and globally and provide input into JTI's strategies with regard to implications.  This includes liaison with HQ and regional legal teams as well as local outside counsels in order to produce opinions, submissions, reports, and communication to the business
Advise on commercial law, including contracts and commercial issues, and trade practices matters. Particular emphasis on drafting, reviewing and negotiating commercial contracts (eg. purchasing, supply, distribution agreements, visibility, vending, etc), prioritizing to achieve cost saving and strategic commercial agreements
Monitor and manage the impact of regulation changes. Advise the business on industry regulation, including reviewing developments and changes in legislation on relevant legal and regulatory matters and their potential implications on the business.  At the same time, be focused on the long term, identifying and anticipating future threats and litigation if required. Advise on other areas of law as necessary, including competition, employment, IT, consumer protection and health and safety
Risk management and compliance. Develop policies and procedures in areas like contract management, records retention, corporate governance,  competition law, personal data protection and privacy, in order to minimize liability exposure of the company. Deliver appropriate & regular trainings to employees
To support JTI's engagement in regulatory processes, through close collaboration with the Corporate Affairs Director to analyze upcoming regulatory changes and develop proposals in this regard
Work collaboratively with the Regional General counsel and HQ legal team on the implementation of functional projects, development of training programs, policies, precedents, etc. in line with functional purpose and shared goals
Develop legal department strategy and goals aligned with the regional business objectives and corporate strategies
Manage and supervise external counsels. Establish and manage the annual legal budget for the market
Who are we looking for – Requirements:
Legal qualification in Sudan or UK
At least 10 years post-qualification experience. Experience in relation to FMCG or a regulated sector such as pharmaceuticals is a plus. Local knowledge of the region and cultural sensitivity are required, together with a practical, competitive and solution-orientated mindset
English and Arabic (fluent speaking and writing)
What are the next steps – Recruitment process:
Thank you very much for your interest in the role – we look forward to your application!
We provide feedback to all candidates.