Jobs in morouj company
Two jobs in morouj company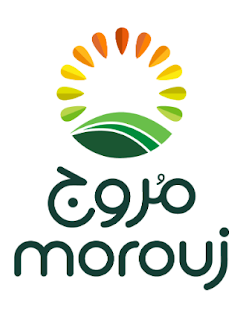 1.Production Team Leader
Duties:
Job Purpose:
Accountable to the Production Manager   to monitor and control all production activities, supervision of production staff in respective production line, shifts planning, ensuring all produced items are available in the required volumes, and specifications, and at the right cost and quality.
KeyTasks & Responsibilities:
 Ensure delivery of produced quantities in the specified time, specification and cost.
Design, run, test and upgrade systems and processes.
List the primary duties and responsibilities in order of importance
Manage production parameters and waste limits within agreed range.
Repots daily produced volumes specifications in comparison to set targets and/or orders
Manage closely production personal (operators, tech and laborers) and ensure processes and instructions are implemented in the best efficiency way.
Develop best practices, routines and innovative solutions to improve production rates and quality of output.
Liaise with store and other departments to make available the required material and staff resources.
Report any discrepancies or obstacles facing the production process at any time.
Deliver finished goods (after Q.C approval) to warehouses.
Report daily material received consumed and waste percentages in comparisons to set limits.
Perform risk assessment.
To be fully accountable for the quality, accuracy timeliness and effectiveness of reports, and KPI's.
Supervise and coach the team members and set their yearly target and conduct the performance review on regular basis.
 To contribute to the effective management, motivation and development of Personnel   team resources by liaising closely with key line management personnel and other relevant parties within the MOROUJ Company, to ensure problems/issues are identified and resolved or appropriately.
Responsible for the security, Confidentiality & Integrity, of all information assets within his/her responsibilities in accordance with the company's Information Security Policies.
Requirements:
Specialist role –minimum 3 years' relevant professional experience.
Controls the production process.
Liaises with relevant departments.
Input to development of Annual Production Plan.
Supports the implementation of Production strategies, policies and processes.
Qualifications :
Bachelor's degree in  : Industrial /Production Engineering / Food Technology/ Chemistry.
5 + years' previous experience in relevant role.
Degree in system control is preferred.
Proven working experience in process engineering/ ERP systems.
Experience in developing business processes, SLA's, KPI's and business rules.
Knowledge:
Knowledge of food safety requirements and process-related standards.
Knowledge of local country employment legislation.
Understanding of key production system issues.
Understanding of the Sudan market and MOROUJ business strategy, goals, and competitive environment.
Relevant IT understanding
Skills:
Consultancy skills.
Negotiation skills.
Problem-solving skills and analytical thinking.
Conflict handling.
Leadership.
Highly developed communication and reporting skills (verbal and written).
Planning and organizing skills.
Ability to build excellent relationships with key stakeholders/customers.
Highly developed skills in the use of relevant IT packages including Excel. Word, PowerPoint, etc.
 Closing Date: 6/8/2022
2.Service Desk Team Leader
Duties:
Job Purpose:
The Service Desk Team Leader is the central point of contact for IT-related issues and service requests and manages them to ensure a high level of customer satisfaction. The role is to provide expert technical support to all Morouj Commodities Co. ltd staff.
Key Tasks & Responsibilities:
Responsible for planning proper service desk measurement controls to ensure a high level of customer satisfaction.
Prepare KPI for service desk team and follow-up meetings.
Assign different tickets to the Service desk team and support them with his/ her expertise in technical skills.
Managing all client support queries.
Providing Layer 2 support in person, over the phone, or via remote access.
Diagnosing issues with computer software, peripherals, and hardware.
Running software diagnostic tools and physically inspecting hardware systems.
Providing basic computer training, awareness sessions, and writing training manuals.
Control and follow up with requests and tickets in order to comply with Service Level Agreement (SLA).
Escalate incidents or problems to the proper team to follow up and handle tickets until closure.
Following ITIL framework and guidelines to provide the best practice for IT Services.
Requirements:
Excellent communication skills with all levels of employees (technical, non-technical and top management).
Excellent organization skills.
Leadership skills.
Expert practical troubleshooting analysis and problem solver.
Work under high pressure.
Fast learner.
Experience Required:.
4-7 years of experience in IT/ Engineering, Technical support or customer service area.
Education Required: