Adviser Environment and Climate | Careers British Embassy
British Embassy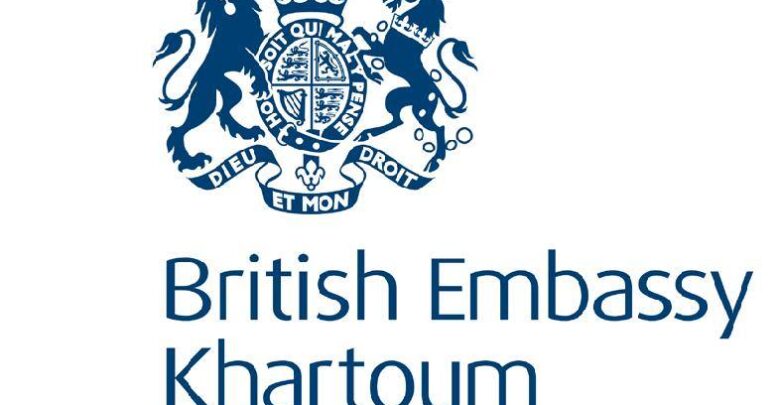 Application deadline

:26 August 2022



Grade:Senior Executive Officer (SEO)
Type of Position:Fixed Term, Full-time
Working hours per week:38.5
Duration of Post:24 months
Region:Africa
Country/Territory:Sudan
Location (City):Khartoum
Type of Post:British Embassy.
Salary Currency:USD
Salary:USD 61,838 Annually
Start Date:1 September 2022
Other benefits and conditions of employment
Job Category:
Foreign, Commonwealth and Development Office
(Programme Roles)
Job Subcategory:
Foreign, Commonwealth and Development Office
(Programme Roles), Climate change, Environment &
Sustainability
Job Description (Roles and Responsibilities)
Main purpose of job:
The SEO Climate and Environment adviser will play a key
role in the development and delivery of the British
Embassy in Khartoum's climate, environment and water programmes and policy iniatives – and will work
across the office to ensure that climate and environment issues are mainstreamed across our wider
portfolio in Sudan.
The post holder will report to a G7 UK Climate and Environment adviser supporting the exciting expansion of
our climate work across the portfolio. They will draw upon technical best practice, centrally managed
programming and HQ expertise to ensure climate and environment is mainstreamed across everything we
do.
The key functions of the role are:
Forging effective relationships and influencing to develop effective climate policies and initiatives in Sudan –
the post holder will take on and develop collaborative relationships with Government of Sudan (GoS) in line
with our ODA principles, other donors, international development partners and private sector actors to
support development and implementation of climate smart policymaking and initiatives. Supporting Sudan's
efforts to access and effectively delveir international climate finance will be critical, both leveraging core UK
Technical Assistance and programming as well as influencing wider programming. This will include
contributing to a strategy to enhance support for state level water provision through creative partnerships
between federal, state authorities and international partners.
Programme management and oversight – the postholder will play an active role in oversight and monitoring
of water programming, working closely with the lead UK Climate & Environment Advisor and programme
management colleagues. This will require constructive working relationships with implementing partners,
robust programme management, and adherrence to FCDO's compliance requirements.
Policy support across the office to mainstream climate and environment. The UK in Sudan provides
largescale humanitarian assistance, water and health funding, as well as economic and governance work.
The postholder will work closely with the G7 Climate and Environment Advisor to draw on HQ level thinking
and best practice and support the Peace, Economic Reform and Humanitarian Teams as we increase our
climate focus, implement follow up from COP26 and meet International Climate Finance ambition.
Essential qualifications, skills and experience:
All aspects of rural and urban water supply, including knowledge of integrated water resources
management, water and sanitation for domestic, industry and agricultural use, including associated
environmental health aspects.
Strong experience of climate and environment programming and working with non-climate change focused
programming on mainstreaming climate risk.
Experience of working collaboratively and effectively across the international community.
Desirable qualifications, skills and experience:
Experience of working in international development contexts, particularly fragile and conflict affected
states.
Experience in one or more working on natural resource conflict issues AND/OR renewable energy AND/OR
green investment AND/OR climate and resilience in humanitarian.
Required behaviours:
Seeing the Big Picture, Making Effective Decisions, Delivering at Pace, Communicating and Influencing
Learning and development opportunities:
Post holders will be expected to gain expert accreditation to the Climate and Environment Advisory Cadre
and undertake ongoing capacity development on both technical and programme management topics
required on deliver the role.
The applicant will be expected to demonstrate ability to accredit to the FCDO Climate & Environment Cadre.
Additional information:
Please complete the application form in full as the information provided is used during screening.
Please check your application carefully before you submit, as no changes can be made once submitted.
The British High Embassy will never request any payment or fees to apply for a position.
The current legacy DFID Terms and Conditions of Employment will apply to all internal locally employed staff on promotion and new entrants subject to local employment labour law.
Candidates may need to apply for a valid certificate of good conduct when applying and should be no older than 6 months.
All candidates must be legally able to work and reside in the country of the vacancy with the correct visa/work permit status or demonstrate eligibility to obtain the relevant permit.
The responsibility lies on the successful candidate to: Obtain the relevant permit, Pay fees for the permit, Make arrangements to relocate, Meet the costs to relocation
The British High Embassy does not sponsor visas/work permits except where it may be local practice to do so.
Employees who are not liable to pay local income tax on their Mission salary may have their salaries reduced by the equivalent local income tax amount.
Information about the Civil Service Success Profiles can be found on this link: https://www.gov.uk/government/publications/success-profiles
Reference checking and security clearances will be conducted on successful candidates.
Please log into your profile on the application system on a regular basis to review the status of your application.