US Embassy Jobs | Clerk Control Work
US Embassy Jobs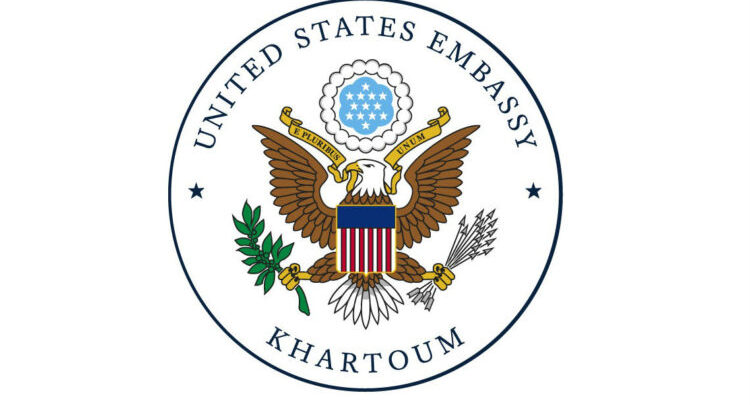 About:
Announcement Number:Khartoum-2022-045
Hiring Agency:Embassy Khartoum
Position Title:Work Control Clerk – All Interested Applicants
Open Period:29/11/2022 – 13/12/2022
Series/Grade:LE – 1205 6Salary:USD $13,323
Work Schedule:Full-time – .
Promotion Potential:LE-6
Duty Location(s): Khartoum, SUTelework Eligible:NoFor More Info: HR Section 0178022000 (

[email protected]

)
Overview:
Hiring Path: Open to the public.
Who May Apply/Clarification From the Agency: All Interested Applicants
Security Clearance Required:Public Trust – Background InvestigationAppointment TypePermanentAppointment Type Details:Indefinite subject to successful
completion of probationary periodMarketing Statement:
Summary:
The work schedule for this position is: Full Time (40 hours per week) 
Start date: Candidate must be able to begin working within a reasonable period of time (8 weeks) of receipt of agency authorization and/or clearances/certifications or their candidacy may end.
Supervisory Position:NoRelocation Expenses Reimbursed:NoTravel Required:Not Required
Duties:
The incumbent reports to the Senior Facility Manager and the Building Engineer Supervisor, working under
their direction to determine work priorities. The incumbent is a primary point of contact for all routine,
emergency and preventive maintenance work orders and requests for services and assures distribution to
the appropriate shop for action. The incumbent is the customer service representative for the Facility
Management section, communicating with personnel from all levels within the Embassy.
Qualifications and Evaluations Requirements:
EXPERIENCE: A minimum of two (2) years of office administrative/ clerical experience in a customer-service office is required.
Job Knowledge: Must have a good working knowledge of an active office environment; be thoroughly
familiar with reporting structures and the standard office hierarchy; must know how to support multiple
persons simultaneously including maintaining an adequate stock of office supplies; must know basic math,
capable of handling currency and working a balance sheet; must know how to set up and maintain a filing
system. Must be customer service oriented, able to handle difficult customers with tact.
Education Requirements: Two (2) years university studies in a IT program in Information Technology, Computer Science, or Computer Engineering is required. Evaluations
LANGUAGE:
English: Level III (Good working knowledge, speaking, reading and writing) is required. (This may be tested)
Arabic: Level III (Good working knowledge, speaking, reading and writing) is required. (This may be tested)
SKILLS AND ABILITIES:
Ability to present a friendly, helpful, patient and caring impression to customers.
Explaining policy or limitations on resources and communicate customer issues and expectations in detail and accurately.
Ability to be firm but tactful when explaining policy or limitations on resources.
Requires the ability to conceptualize systems logically and troubleshoot moderately difficult issues.
EQUAL EMPLOYMENT OPPORTUNITY (EEO): The U.S. Mission provides equal opportunity and fair and equitable treatment in employment to all people without regard to race, color, religion, sex, national origin, age, disability, political affiliation, marital status, or sexual orientation.Qualifications
All applicants under consideration will be required to pass medical and security certifications.
Benefits and Other InfoBenefits:Agency Benefits:
Locally Employed Staff, including Members of Household (MOHs), and Third-Country Nationals (TCNs), working at the U.S. Mission in (insert post and/or country name) may receive a compensation package that may include health, separation, and other benefits.
For EFMs, benefits should be discussed with the Human Resources Office.
The pay plan is assigned at the time of the conditional offer letter by the HR Office.
Required Documents:
In order to qualify based on education, you MUST submit the requested diploma and / or transcripts as verification of educational requirement by the closing date of this announcement.
If you fail to provide requested information, or the information you submit is insufficient to verify your eligibility, you will not be considered for this position.
University Degree
University Transcripts
Passport copy
Proof of Citizenship
Other Document (Experience Certificates)
Other Document 2 (Experience Certificates)