Business Continuity Management Specialist
Bank of Khartoum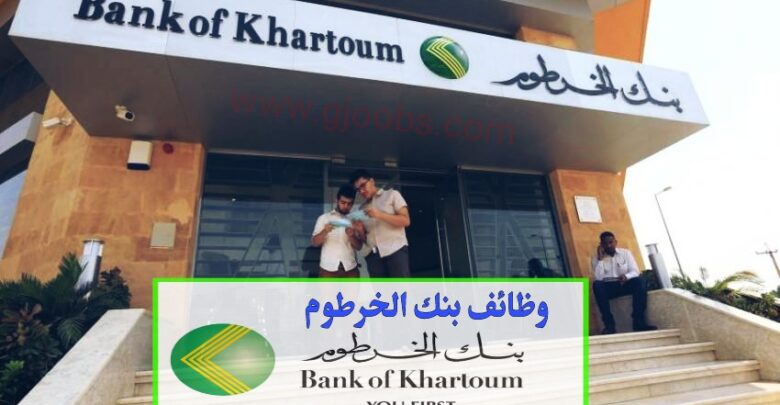 JOB DESCRIPTION:
The Business Continuity Specialist will provide a professional supporting role to the BCM Unit in introducing and implementing the Business Continuity Management framework, including monitoring, reviewing, analyzing and reporting BCM related results in various areas of the Bank. The role will assist the business to ensure the Business Areas within the organization have current business continuity plans by: assisting in the Assessment of potential business impact (BIA) and assisting in design, development, and documentation of business continuity plans. Other responsibilities will include assisting with the implementation of recovery solutions, coordinating business continuity plan exercises, developing schedules for training / awareness for business partner associates and coordinate development of business unit schedules for annual business continuity documentation maintenance and update, exercises, and independent review and validation. This role will maintain the central repository of up to date documents e.g. plans and recovery documentation.
RESPONSIBILITIES:
BCM Specialist is responsible for the development and implementation of bank-wide preventive, containment and recovery plans to maintain business continuity in the face of natural or man-made disasters or events that could impact staff and the ability of the bank to maintain and provide regular and vital banking services to its customers across all available channels.
Perform Business impact analysis (BIA) for all of the bank's critical services and CORE processes to assess financial/non-financial impact of each core process/service against different outage duration scenario.
Conduct threat & risk assessments for all related facilities technology, processes and people that can impact the continuity of the business and accordingly identify all requirements in terms of people, premises, platforms and vital records necessary for such prevention, containment and recovery and coordinate with relevant stakeholders to ensure their availability, as well as testing thoroughly.
Develop prevention, containment and recovery plans to overcome such outages for the above critical processes/services against required Recovery time and Recovery point objectives as required by business and deduced from Business Impact Analysis.
Coordinate with HR and Communication teams to develop needed training and related awareness plans for all bank staff on BCP to increase awareness and ensure that each individual is clear on his/her particular responsibilities and actions during each outage scenario. Periodically perform an assessment of organizational training needs and propose training recommendations to SM, BCM.
Develop & coordinate with HR and Communications teams, on – boarding orientation training program for new hires as well as periodical refreshers to all teams within the organization.
Coordinate IT, OPS, Transformation, Operations, Compliance, communication Legal, HR, Finance and Risk to develop required procedures and plans for support of all possible outage scenarios including out of country containment scenario.  This is done under the mandate of all lines of businesses.
Specific activities include developing exercise scenarios, facilitating the sessions, documenting exercise results, conducting after-action-reviews, and preparing exercise management summary report for BoK leadership.  Manage process to ensure all post-exercise Business Recovery Procedures changes are properly incorporated into plans and performing quality audits / reviews to determine plan completeness.
Responsible for reviewing and setting controls in place over electronic access to data, business process information and plans.
Apply BCM best practices in line with ISO 22301/ISO 33001, to improve controls related to business continuity, resilience and maintained relevant correspondence with key stakeholders.
Organize different test scenarios to test prevention, containment and recovery scenarios across different areas/services and outage scenarios including full end to end simulations several times during the year.
Work with Admin unit and IT to build ultimate Operations and Technology building out of existing HQ area to minimize accessibility disruptions.
Evaluate BCM program and identify improvement opportunities.  Develop and present business proposals to SM BCM to articulate opportunity, benefits and risks to organization, as well as provide and implement options and plans.
Build an effective BCP response and crisis management team to ensure during crisis to influence the quick response, the BCP actions decision making, execution of plan through defining roles, stakeholder engagement and follow-up on actions in addition to managing communication with critical vendors, third party and regulatory bodies as well as customers.
Build out of country Business containment frame to support continuity of services from UAE and/or Bahrain.
Design and facilitate tests and exercises on the business plans and crisis management execution.
Identify and make recommendations for solutions to infrastructure obstacles and business challenges
Draft reports for committees, MANCo to be reviewed by SM BCM
MINIMUM REQUIREMENTS:
Bachelor's degree in Information Technology, Engineering or business. MBA is preferred.
Minimal experience of Business continuity management for 4-5 years.
Certification in ISO22301 preferred
PMP study and certification preferred.
Master of English language as well as Arabic.
3-4 experience working in IT, planning or operational field within a multi-national organization. 
COMPETENCIES:
conflict management
Banking Law & Business Law
Knowledge of Islamic modes of financing
IFRS Standards and Rules
IT Security Risk Management
Knowledge and Compliance of CBOS and Sharia rules & regulations
Investigation & Enforcement
Compliance Management
Credit Risk Management
Leading and Managing Change
Liquidity Risk Management
Managing People and Developing Performance
Market Risk Management & Trends Knowledge
Mitigation Management
Project/Program Management
Strategic Thinking
Accountability
AML Knowledge and Regulations
IT Skills/ PC and Applications Knowledge
Teamwork
Operational Risk Management
Risk Governance & Risk Control Measures
Business Continuity Planning
IT Architecture & Infrastructure
IT Governance
Information Security & Protection
Building and Managing Relationships
Customer / Stakeholders Focus
Planning and Organizing
Problem Solving
Analytical Thinking
Risk Management
Knowledge of BOK products and services
Document Management
BASEL III
Communication Skills
Decision Making
Job Closing Date : 28/01/2023