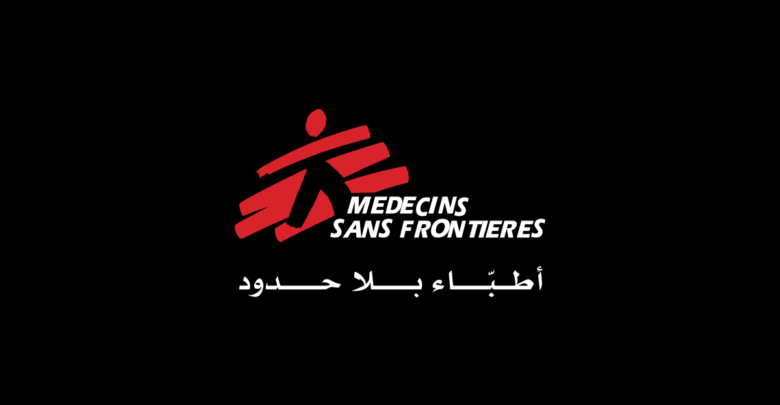 Vacancy Announcement
Project Coordinator Support MSF-Spain – Sudan
Medecins sans Frontieres is a private international association. It provides assistance to populations in distress, to victims of natural or man-made disasters and to victims of armed conflicts. They do so irrespective of race, religion, creed or political convictions. The association is made up mainly of doctors and health sector workers and is also open to all other professions, which might help in achieving its aims.
Identification
Job Title: PROJECT COORDINATOR SUPPORT
Reports to (Hierarchical): Project Coordinator /Deputy Project Coordinator
Report to (functional): Project Coordinator /Deputy Project Coordinator
Location Zalingei Office, Central Darfur
Job Family Operations
Level: 8
Main Purpose
Providing support to the Project Coordinator in the security management, Medical coordination meetings, ensuring a smooth relation with local and national authorities and contributing to the context analysis and follow-up according to MSF protocols, standards and procedures in order to ensure the smooth running of the project.
Accountabilities
• Representing MSF externally together with the Project Coordinator (PC) or alone (when delegated) and negotiating on behalf of the project coordination in close cooperation with the PC and based on beforehand agreed messaging. Assisting in safeguarding and promoting MSF's image externally.
• Facilitating contacts with local authorities, actors and community leaders and translating for Project coordinator in meetings.
• Monitoring, analysing and reporting on key issues (security, risk, etc.) to the Project Coordinator and providing contextual information, through a sound knowledge of counterparts, parties, actors, authorities and military groups, in different administrations/parties and governorates/districts in or-der to improve understanding and decision-making processes. Maintaining the security database and providing a weekly context analysis based on recent incidents and developments.
• Collating information about disease surveillance in the state and sharing the information with the project coordinator.
• Being a liaison officer between MSF and state authorities and other INGO. Attend State coordination meetings on delegation from Project coordinator and sharing outcomes with the project coordinator.
• Collecting departmental medical information including nutrition situation, from the project and sharing activity reports with MOH state counterpart on delegation from project coordinator.
• Assisting in exploratory missions and assessments as needed and participating in the development medical intervention and security plans. In any location assigned by MSF in Sudan.
• Assisting the Project Coordinator in Internal and External Communication sessions and events about MSF (for National staff, the Ministry of Health staff, as well as local authorities, community leader, military actors, security forces) in order to improve awareness, understanding of MSF principles and services and public opinion adhesion. Write meeting minutes and contribute to the meeting logbook.
• Ensuring the continuity of relations/networking with local actors (other NGOs, UN agencies, local authorities, media, etc.) and filing and updating field contacts and correspondence in order to ensure in-formation sources accuracy and its availability on regular basis. Organizing advocacy contacts and appointments for the Project Coordinator.
• Translating and reviewing documents and acting as an interpreter when needed. Assisting the Project Coordinator in the drafting of correspondences with authorities and counterparts (government officials, military actors, community leaders, UN agencies, NGOs, etc.) in order to ensure fluent and ac-curate communication flows.
• Preparing and conducting context, cultural and security briefings on the project context to new employees (national and international) in order to facilitate their integration and within the project environment. Ensuring regular security briefings/trainings of assessment team, drivers, and guards in consultation with the Project Coordinator.
• Assisting the project coordinator in updating and analysing the humanitarian context in the field.
• Being contactable by phone and available to assist the Project Coordinator with important context, security and operational issues that may occur outside of regular working hours unless otherwise agreed with the PC (e.g., holidays)
• Performing assigned additional responsibilities or tasks as required by the Project Coordinator
• Manage the Zalingei Office/Guest house ensuring that they are equipped following MSF standard to guarantee a smooth running of work and ensure that the security guidelines are complied with and respected in the base.
• Supervise hierarchically all the staff in Zalingie office (guards, Cook/cleaner, MoH seconded staff etc…)- setting of objectives and conduct their evaluations.
• Participate in the recruitment process of the Zalingei staff if needed.
• Update regularly the Weekly Event Reports and the Meeting Log book and share them with the project coordinator biweekly basis.
• Report immediately any security incident imparting directly MSF operations to the project coordinator. Preparing weekly and monthly report of activities for the entire base.
• Support the PC, and/or team leaders and supervisors to draw up annual holiday planning and staff shifts and report on HR needs in the Base.
• In close collaboration with the PC and Project HR and Administration manager, implementing the administrative procedures of any Memorandum of Understanding (MoU) in force between local partners (e.g. Ministry of Health, etc.) and MSF
• Management of cash boxes, transfers, advances, purchase procedures ensuring correct receipts, sup-porting documents and timely sending to project office, follow up of regular payments, in order to anticipate expenses at base level and to optimize cash needs and its security.
• Being responsible for all movements and/or accommodation of staff in the base.
• Ensure, Staff evaluation for all staff in the base and provide the completed file to administration for entry into employee personal file.
• Liaise with Labour office and HAC according to instructions given by Project coordinator on recruitment delivery of vacancies notices, interviews dates, and related correspondence.
Requirements
Education • University Diploma in Public Health or Nursing
Experience • More than 5 years Experience and exposure to working in a complicated political, security and humanitarian environment.
• Experience in activity coordination at the level of management in an INGO
• Experience in data collection, reporting and analysis.
• Minimum 5 years previous experience in similar jobs in the field of humanitarian aid management with MSF or other INGOs.
• Desirable experience in liaising with country administrative structures.
• Desirable experience in project security management and analysis.
Languages • Must speak and Write fluently in English and Arabic as well as Fur language
Knowledge • Must have computer literacy (word, excel, power point and Internet/social media)
• Excellent understanding of MSF's principles and values.
• Knowledge of and interest in humanitarian issues.
• In-depth contextual knowledge and analysis skills.
• High level of knowledge of local culture and customs.
Competencies
• Results and Quality Orientation L2
• Teamwork and Cooperation L2
• Behavioral and Flexibility L2
• Commitment to MSF Principles L2
• Stress Management L3
Interested candidates are requested send their application in English language and include.
• Complete CV in English and copies of all certificates and Diplomas.
• Proof of registration with relevant bodies.
• Sudanese National ID, copy of labour card and civil certificate.
• The position is closing on 6th February 2022.
• Application in English, should be submitted on and before 6th February 2022 in sealed envelope mentioning,
MSF Spain/Application for the post of Project Coordinator Support to Labour office, Central Darfur, Zalingei Town.
• Only shortlisted candidates will be contacted.
• Qualified women are encouraged to apply.
• Note: Covid 19 risk factors will be done by MSF staff health before confirmation of the contract.
Employed state staff with official employment number will not be considered for this position.
We thank you for the interest to work with MSF and for applying for this position.